Duration
14'
Publisher
Instrumentation Notes
three (or two) pianos
Program Notes
CORROBOREE was composed in 1963–64 on commission from Radio Bremen, Germany, and first performed in that city by Aloys, Alfons, and Bernhard Kontarsky in May, 1964.
The title is an Australian native word defined by Webster as a nocturnal festivity with songs and symbolic dances by which the Australian aborigines celebrate events of importance; a noisy festivity; TUMULT. The piece will be a little noisy, and although the Kontarsky brothers are not Australian and did not actually sing or dance, the festive aspect of their activities is both legendary and joyous, and thus the title seems quite apt.
I have used five kinds of piano sounds as the basic structural material: single notes, chords, and clusters on the keyboard, and pizzicato and muted sounds on the strings. By means of frequency, tempo, and density controls, these five "colors" are distributed among the three pianos to make the continuity a kind of sonicspatial "conversation."
The macro-form is fixed but there are degrees of flexibility and spontaneous exchange in most of the interior sections of the form. As in my "open-form" works (a different form of the materials in each performance), the possibility of intimate, immediate, and spontaneous exchanges and shifts of action and "poetry" throughout the performance is extremely important.
More Information
Commissioned by Radio Bremen, Germany for the Bremen Festival. Dedicated to the Kontarsky brothers.
Audio Samples
Corroboree
Selected Performances
July 30, 2016 • Maui, Hawaii
performed by Adam Tendler, Joan Forsyth, Robert Pollock
January 19, 2013 • Boston
Callithumpian Consort
November 22, 2003 • Funkhaus Wallrafplatz, K?ln, Germany
November 20, 2002 • MoMaQNS -Long Island City, New York
Ensemble: Stephen Gosling, Joseph Kubera, Mark Peloquin
September 14, 2001 • Sendesaal Radio Bremen, Bremen, Germany
Ensemble: MusikFabrik
April 10, 2000 • University of Texas College of Music
Conductor: Fouad FakhouriSoloist: Tomoko Yonemaru, Cavett Hughes
January 14, 1995 • Leipzig
Soloist: Pierre-Laurent Aimard, Florent Boffard
June 3, 1993 • Hebbel Theater, Berlin
April 9, 1992 • Darmstadt
Scholz, Kristiane; Persson, Mats 
December 1, 1989 • Oberlin College Conservatory of Music
Ensemble: Oberlin Contemporary Music EnsembleConductor: Earle BrownSoloist: Carl Riehl, Jeremy Denk, Robert Spano
May 11, 1987 • Auditorium RAI, Rome
Ensemble: Ensemble Gruppo Musica d'Oggi
May 12, 1983 • Saarbruecken, Germany
Soloist: Yukiko Sugawara, Gunilde Cramer, Andras Hamary
January 28, 1976 • Frankfurt
Soloist: Anne Stickler, Heiner Goebbels, Joachim Baerenz
March 7, 1969 • Mainz, Germany
Soloist: Alfons & Aloys Kontarsky
March 3, 1969 • Kaiserslautern, Germany
Alfons Kontarsky
May 6, 1964 • Bremen
Soloist: Aloys, Alfons, Bernhard Kontarsky
Sample Page
Recordings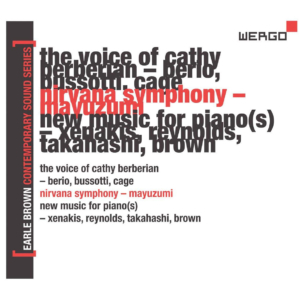 A life in music – CONTEMPORARY SOUND SERIES Box 3 (released 2010-08)
Wergo
Performed by Various
SCENE: Piano Music of the Darmstadt School Vol 2 (released 2004-05-25)
MDG
Performed by Steffen Schleiermacher
Buy from
Discogs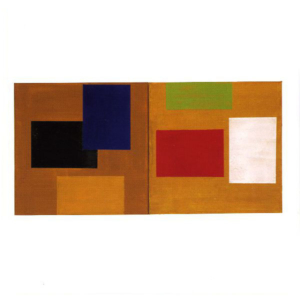 Chamber Music (released 2003)
Matchless Recordings UK
Performed by Various
Buy from
Forced Exposure
Discogs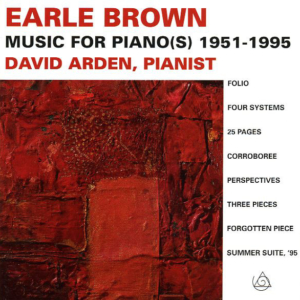 Music for Piano(s) 1951 – 1995 (released 1996)
New Albion
Performed by David Arden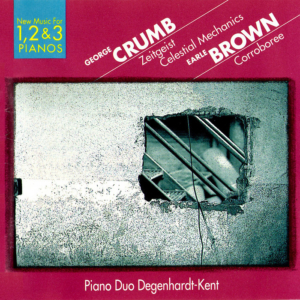 New Music for 1, 2, & 3 Pianos (released 1995-01-30)
Mode
Performed by Piano Duo Degenhardt-Kent
Buy from
Amazon