Duration
variable duration
Publisher
Instrumentation Notes
ensemble
Program Notes
[The revised Peters Edition score of 2007 replaces all previous editions.]
EVENT SYNERGY II is "…an "open-form" work in proportional and graphic notations. The control of the form, the materials and the conducting techniques are basically the same as in (my) Available Forms I and II, From Here, Modules I and II." Instrumentation: 19 instruments max.
For ensemble and two conductors
2Fl., 2Ob., Ca., 3Cl., B-cl., 2 Bsn. – 4Vln.,2Va.,2Vc. / variable duration
Alternative performing formats:
Fl., Ob., Ca., Cl., B-cl., Bsn. – string quartet
or: Fl., Ob., 2Cl., Bsn – string quartet
or: 2Fl.,2Ob., Ca., 3Cl., B-cl., 2Bsn.
or: 4Vln., 2Va., 2Vc.
(See also: "Event Synergy II instrumentation".)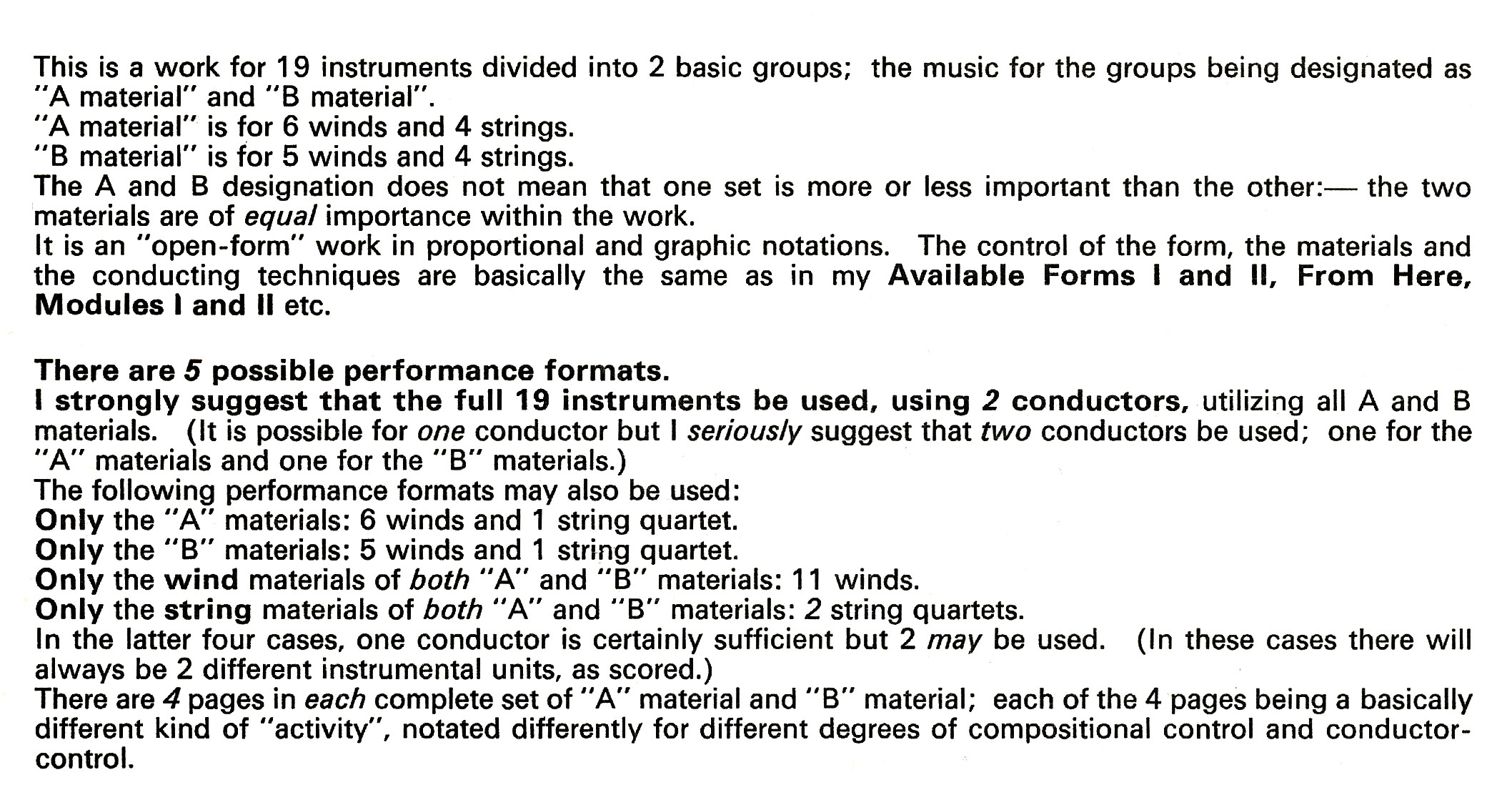 More Information
Commissioned by the Festival de Royan (French Radio) 1967
Selected Performances
November 22, 2013 • Seattle
Seattle Modern Orchestra, two performances.
Conductors: Julia Tai and Jérémy Jolley.
May 22, 2005 • Konzerthaus, Dortmund, Germany
Ensemble: Bochumer SymphonikerConductor: Steven Sloane
May 19, 2005 • Ruhr-Universitaet. Bochum, Germany
Ensemble: Bochumer SymphonikerConductor: Steven Sloane
September 2, 2004 • Jordan Hall, Boston, USA
Ensemble: New England Conservatory OrchestraConductor: Stephen Drury
May 22, 2000 • Alice Tully Hall, New York City, USA
Ensemble: The Orchestra of the S.E.M. Ensemble
Conductor: Petr Kotik
January 12, 1995 • Leipzig
Conductor: Earle Brown, Steffen Schleiermacher
September 28, 1989 • Tucson, Arizona
March 1, 1988 • New York
Musical elements
August 4, 1981 • Aspen Music Festival
Conductor: Richard Dufallo, Earle Brown
February 6, 1972 • Peabody Conservatory of Music
January 21, 1972 • New York Shakespeare Festival Public Theater; New York, NY
Ensemble: New York PhilharmonicConductor: Bruno Maderna and Earle Brown
August 13, 1970 • Aspen Music Festival
Conductor: Earle BrownU.S. Premiere
November 30, 1966 • Festival de Royan, France
World premiere
Sample Page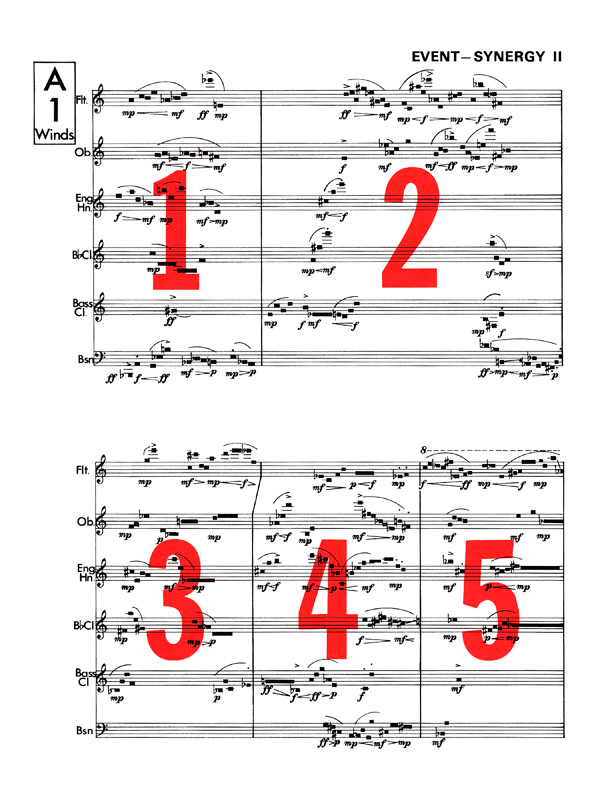 General instructions for conducting "open form"
Recordings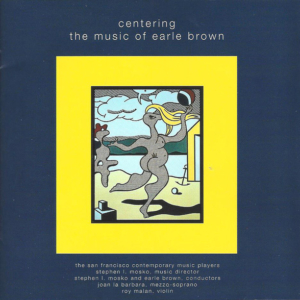 Centering: The Music of Earle Brown (released 1998)
Newport Classic
Performed by San Francisco Contemporary Music Players
Buy from
New Port Classic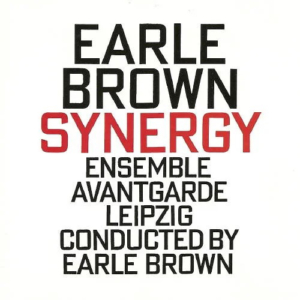 Synergy (released 1995)
Hat Hut Records
Performed by Ensemble Avantgarde Leipzig
Buy from
Discogs