Duration
variable duration
Publisher
Instrumentation Notes
variable instruments
Program Notes
"Time is the actual dimension in which music exists when performed and is by nature an infinitely divisible continuum. No metric system or notation based on metrics is able to indicate all of the possible points in the continuum, yet sound may begin or end anywhere along this dimension."
Similarly, all of the other characteristics of a sound — frequency, intensity, timbre, modes of attack-continuation-decay — are infinitely divisible continua and unmeasurable. The imposition of approximate scalar-systems is obviously possible and efficacious, but to deal directly with the experience of a continuum on its own unknown terms seems to imply that the unmeasuring eye and ear are their own terms and experiential justification and compatible with unmeasured experience. An ambiguous but implicitly inclusive graphic "notation," and alert, sympathetic performers, are conceivable catalysts for activating this "process" within continua.
…to produce graphic situations, the implications of which would involve the performer's response as a factor leading to multiple "characteristic" realizations of the piece as an audible event;…to extend and intensify the ambiguity inherent in any graphic representation and possible composer, performer, and audience response to it; a work, and any one performance of it, as "process" rather than as static and conclusive.
Two basic approaches:
a "mobile" score subject to physical manipulation of its components, resulting in an unknown number of different, integral, and "valid" realizations.
a conceptually "mobile" approach to basically fixed graphic elements; subject to an infinite number of performance realizations through the involvement of the performer's immediate responses to the intentionally ambiguous graphic stimuli relative to the conditions of performance involvement.
View the complete prefatory note
More Information
Indeterminate length and instrumentation. Also click the link below, "On December 1952," to hear Earle Brown speaking about FOLIO in 1970.
Four Systems was also used in Merce Cunningham's dance "Galaxy."
Audio Samples
On December 1952: Earle Brown speaking about Folio in 1970
Four Systems
Selected Performances
September 23, 2016 • Frankfurt, Germany
October 28, 2008 • New York City
Ensemble: Ne(x)tworks
April 17, 2007 • Chelsea Art Museum, New York City
Ensemble: Nextworks
February 10, 2001 • Weill Recital Hall at Carnegie Hall
Soloist: Joan La Barbara, voice; Margaret Leng Tan, piano; Flux Quartet
February 9, 2001 • Weill Recital Hall at Carnegie Hall
Soloist: Margaret Leng Tan
April 18, 1999 • Staatsgalerie Stuttgart
Percussion Ensemble Stuttgart
August 13, 1991 • Frankfurt
Soloist: NIls Vigeland, Eberhard Blum, Frances-Marie Uitti
March 1, 1991 • Frankfurt
 hr-Ensemble für Neue Musik; Goldstein, Malcolm
April 25, 1990 • The Köln studios of Westdeutscher Rundfunk
Performed by the California EAR Unit and broadcast
November 8, 1989 • San Antonio
conducted by Earle Brown
May 27, 1982 • American Center in Paris
Performed by the California EAR Unit
May 8, 1980 • University of Maryland
The New Music Ensemble directed by Stuart Smith
November 12, 1971 • New York University
The Juilliard Chamber Ensemble conducted by Earle Brown
May 21, 1965 • 2iéme Festival de la Libre Expression
Ensemble: Charlott Moorman, cello Nam June Paik, piano
February 9, 1962 • ONCE Festival, First Unitarian Church, Ann Arbor, Michigan
Ensemble: Toshi Ichiyanagi and La Monte Young, pianos
December 10, 1959 • Bennett College, Millbrook, NY
4 Systems performed by John Cage and David Tudor, pianos; for "Galaxy" a Merce Cunningham dance
March 15, 1958 • University of North Carolina, Greensboro, North Carolina
Soloist: David Tudor
December 15, 1957 • Paine Hall, Harvard University, Cambridge Massachusetts
Soloist: David Tudor
April 30, 1957 • Carl Fischer Concert Hall; New York, NY
4 Systems for four pianos; Ensemble: John Cage, Wiliams Masselos, Grete Sultan, David Tudor, pianos
June 19, 1956 • Washington Hall, The University of Notre Dame, Indiana
Ensemble: John Cage and David Tudor, pianosThis was a premiere performance of the Merce Cunningham dance "Galaxy" which used the music of 4 Systems
April 28, 1954 • Carl Fischer Concert Hall, New York, NY
Soloist: David TudorWorld Premiere of Four Systems
Sample Page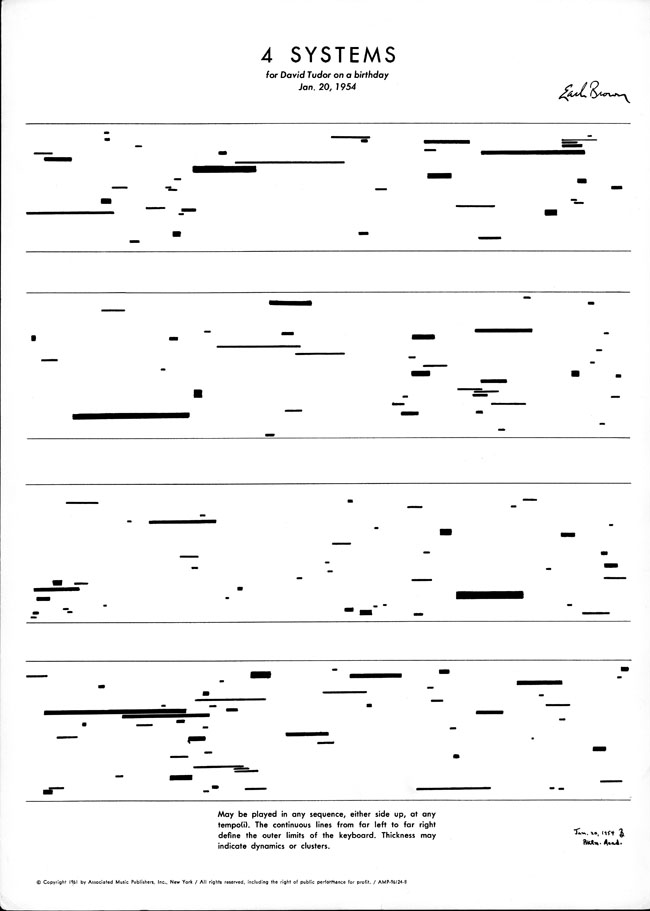 Recordings
Underwater Princess Waltz (released 2013)
New World Records
Performed by Zwerm
Buy from
Amazon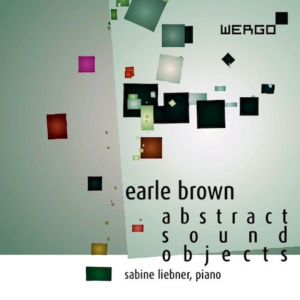 Abstract Sound Objects (released 2012-03-02)
WERGO
Performed by Sabine Liebner
Buy from
Schott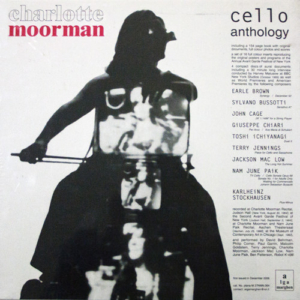 Charlotte Moorman – Cello Anthology (released 2007-09)
Alga Marghen
Performed by Charlotte Moorman
Buy from
Forced Exposure
Amazon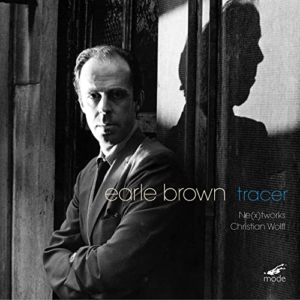 TRACER (CD / DVD) (released 2007)
MODE records
Performed by Ne(x)tworks
Buy from
Mode Records
bandcamp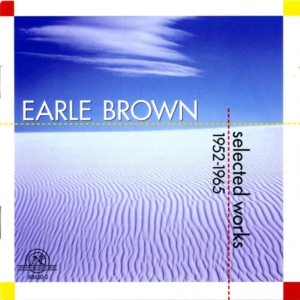 Selected works 1952-1965 (released 2006-08-01)
New World Records
Buy from
New World Records
Amazon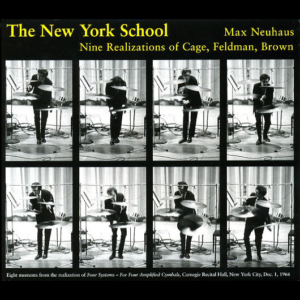 The New York School (released 2004)
Alga Marghen (Italy)
Performed by Max Neuhaus
Buy from
Forced Exposure
Discogs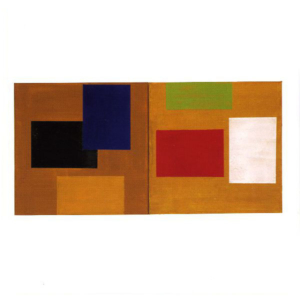 Chamber Music (released 2003)
Matchless Recordings UK
Performed by Various
Buy from
Forced Exposure
Discogs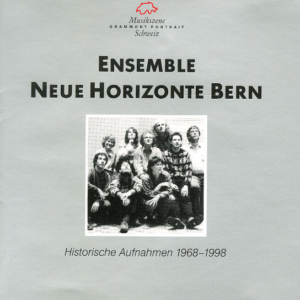 Ensemble Neue Horizonte Bern: 1968-1998 (released 2002-11-26)
Musiques Suisses
Performed by Urs Peter Schneider, Erika Radermacher
Electronics and Percussion — Five Realizations (released 2002)
Sony (Japan)
Performed by Max Neuhaus
Buy from
Discogs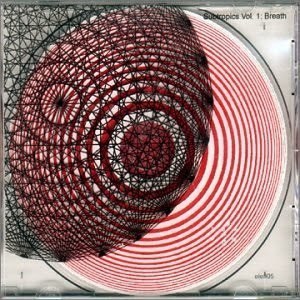 Subtropics Vol. 1: Breath (released 2001)
Elegua Records
Performed by Subtropics Festival and FIU New Music Ensembles, Earle Brown (Conductor)
Buy from
Discogs

American Masters Series: Earle Brown (released 2000)
CRI (note: this has been reissued as "Selected Works 1952-1965" by New World Records)
Performed by Various
Buy from
Amazon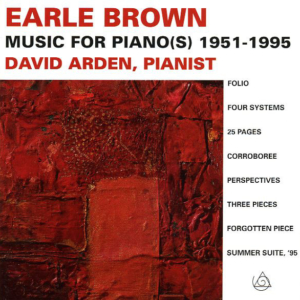 Music for Piano(s) 1951 – 1995 (released 1996)
New Albion
Performed by David Arden
The New York School 3 (released 1995)
Hat Hut Records
Performed by Eberhard Blum, Art Lange, Jan Williams
Buy from
Amazon

Four Systems (released 1994)
Hat Hut Records
Performed by Eberhard Blum
Buy from
Discogs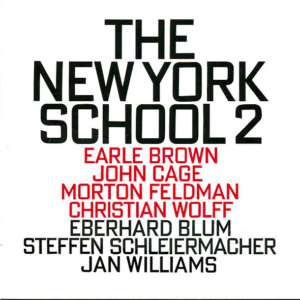 The New York School 2 (released 1994)
Hat Hut Records
Performed by Eberhard Blum, Steffen Schleiermacher, Jan Williams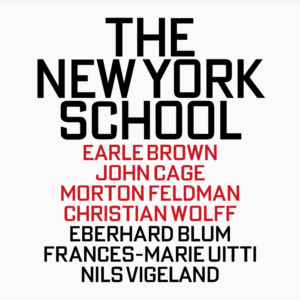 The New York School (released 1992)
Hat Hut Records
Performed by Eberhard Blum, Frances-Marie Uitti, Nils Vigeland
Buy from
Amazon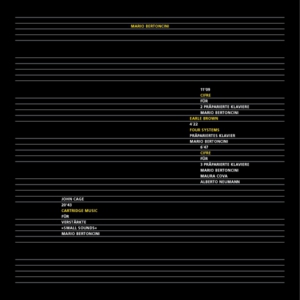 Cifre / Four Systems / Cartridge Music (released 1989)
Edition RZ
Performed by Mario Bertoncini
Buy from
Discogs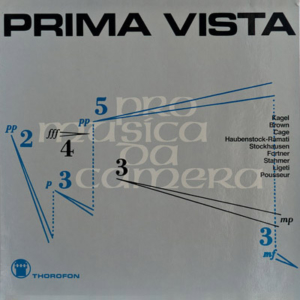 Prima Vista (released 1981)
Thorofon
Performed by Pro Musica da Camera
Buy from
Discogs

Gentle Fire (released 1974)
EMI
Performed by Gentle Fire
Buy from
Discogs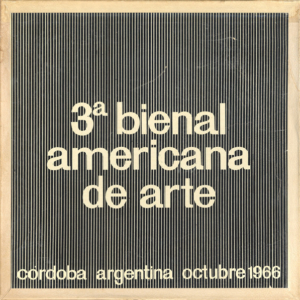 3a bienal americana de arte (released 1966)
Performed by Horacio Vaggione, Pedro Echarte
Buy from
Discogs