Duration
c. 4'
Publisher
Instrumentation Notes
piano
Program Notes
This score was previously self-published by Earle Brown. It is available in print from Edition Peters as of 2007.
Composed for a dance choreographed by Carolyn Brown.
More Information
To a poem by Robert Frost. Commissioned by Carolyn Rice.
Audio Samples
Home Burial
Selected Performances
September 23, 2016 • Frankfurt, Germany
January 19, 2016 • Good Shepherd Center, Seattle, WA
 performed by Inverted Space
January 18, 2016 • Salamanca, Spain
Gianni Lenoci, piano
September 27, 2009 • New York City, The Stone
Performed by ensemble ne(x)tworks.
November 30, 1948 • Wheaton College, Norton Massachusetts
World Premiere
Sample Page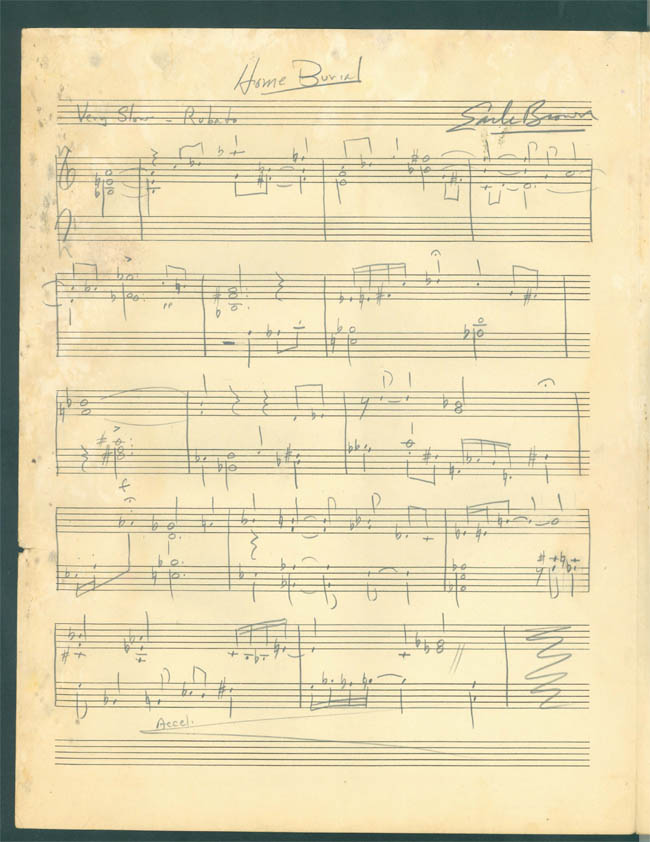 Recordings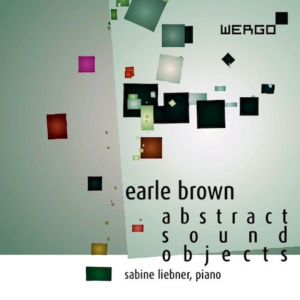 Abstract Sound Objects (released 2012-03-02)
WERGO
Performed by Sabine Liebner
Buy from
Schott