Duration
4'
Publisher
Program Notes
"THREE PIECES" for Piano (1951); "PERSPECTIVES" for Piano (1952) and "MUSIC FOR VIOLIN, CELLO AND PIANO" (1952)…all composed in Denver, Colo., are works which use 12 tone pitch rows and "serially" composed rhythmic groups. This juxtaposing of tone rows and rhythmic figurations and their virtually infinite possibilities of integral extension and variation was first suggested to me in my studies of Schillinger techniques but is also similar in concept to old techniques of "iso-rhythm(mic)" composition. I later discovered that Schillinger's "rhythmic groups" are what Olivier Messiaen called "cellules"…as the word suggests, cells, subject to subdivision, multiplication, expansion, permutation, etc. Apart from these rather technical procedures I composed form, dynamics, melodic trajectories and densities very subjectively and spontaneously. My subjective personality tends to avoid the rather "dark" qualities of much 12 tone music of the time.
"MUSIC FOR VIOLIN, CELLO AND PIANO" is a kind of study in color and wide vertical extensions of instrumental registers. Having been a trumpet player I was fascinated by the possibilities of the wide range of color that stringed instruments are capable of, when I first started to compose, and I still am. I like the quick, highly detailed juxtaposition of instrumental colors and frequencies. I think that my early influences from painting and sculpture; Pollock, early Guston, Calder, and others, are in there somewhere.
More Information
Completed in Denver Colorado, Spring 1952.
Audio Samples
Music for Violin, Cello and Piano
Selected Performances
January 19, 2016 • Good Shepherd Center, Seattle, WA
Inverted Space Ensemble 
June 4, 2007 • David Friend Recital Hall, Berklee College, Boston
Ensemble: Xanthos Ensemble
June 3, 2007 • Newton Free Library, Newton, MA
Ensemble: Xanthos Ensemble
April 17, 2007 • Chelsea Art Museum, New York City
Ensemble: Nextworks
November 20, 2002 • MoMaQNS, Long Island City, New York, USA
Ensemble: Cornelius Dufallo (vln), Stephen Gosling (pno), Rubin Kodheli (vlc)
January 14, 1969 • Peabody Conservatory of Music
Conductor: Earle BrownSoloist: Hyo Kang, violin; Maria Christina Kyprie, cello; Kimberly Kabala, piano
Sample Page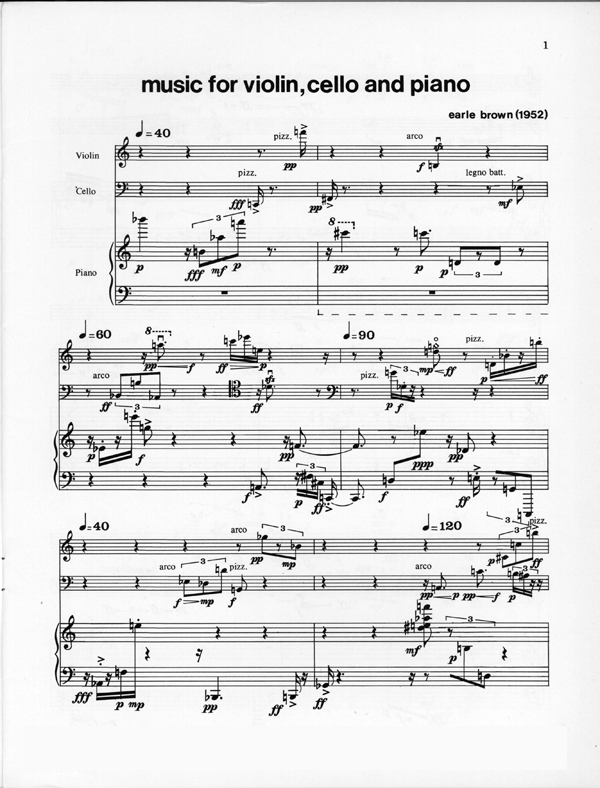 Recordings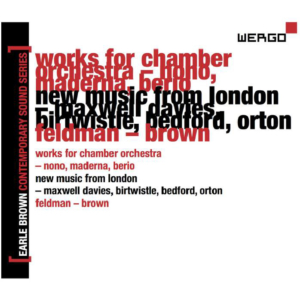 A life in music – CONTEMPORARY SOUND SERIES Box 2 (released 2009-09-01)
Wergo
Performed by Various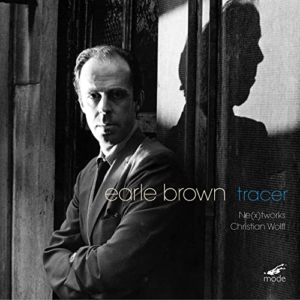 TRACER (CD / DVD) (released 2007)
MODE records
Performed by Ne(x)tworks
Buy from
Mode Records
bandcamp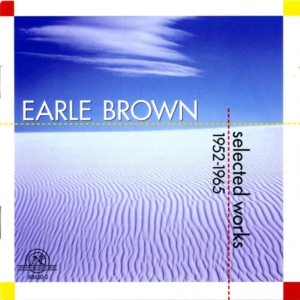 Selected works 1952-1965 (released 2006-08-01)
New World Records
Buy from
New World Records
Amazon

American Masters Series: Earle Brown (released 2000)
CRI (note: this has been reissued as "Selected Works 1952-1965" by New World Records)
Performed by Various
Buy from
Amazon