Duration
6'
Publisher
Instrumentation Notes
one or two harpsichords
Program Notes
[The revised Peters Edition score of 2007 replaces all previous editions.]
NINE RAREBITS was commissioned by Antoinette Vischer and completed in 1965. The title is a "jeux de mots" on the name of Madame Vischer's house near Basel where most of the work was composed. The house is called "Neun Hasen", which in English means "Nine Rabbits." There are nine independent-dependent sections of the score, which I consider "bits" to be assembled…and it is extremely "rare" for me to write for the harpsichord.
I have composed three basic sound structures of different qualities and conditions, each of these in three sections. The nine "bits" may be performed in any sequence, either spontaneously in performance or arranged before the performance. Each "bit" may be performed any number of times and the tempi and loudness are flexible but the pitches, spatial-rhythmic relationships, and "registration" (stops) must remain as I have scored them.
In performances by two harpsichords, one hears two simultaneous performances of the same material but obviously not in unison.
The general conditions of performing are similar to my "TWENTY FIVE PAGES, for 1 to 25 pianos" (1953), and my other open-form works…conditions of urgent and responsible confrontation in the performance itself, which is for me the indispensable human "parameter" in any activity — in art or life.
—Earle Brown
More Information
Amplification optional. Commissioned by Antoinette Vischer.
Audio Samples
Nine Rarebits
Selected Performances
December 10, 2016 • The Dimenna Center, New York City
The Tenth Intervention, Dorian Wallace and Adam Tendler, harpsichords
February 11, 2000 • Thurmer-Saal, Bochum, Germany
Ensemble: Solist der Bochumer Symphoniker
Sample Page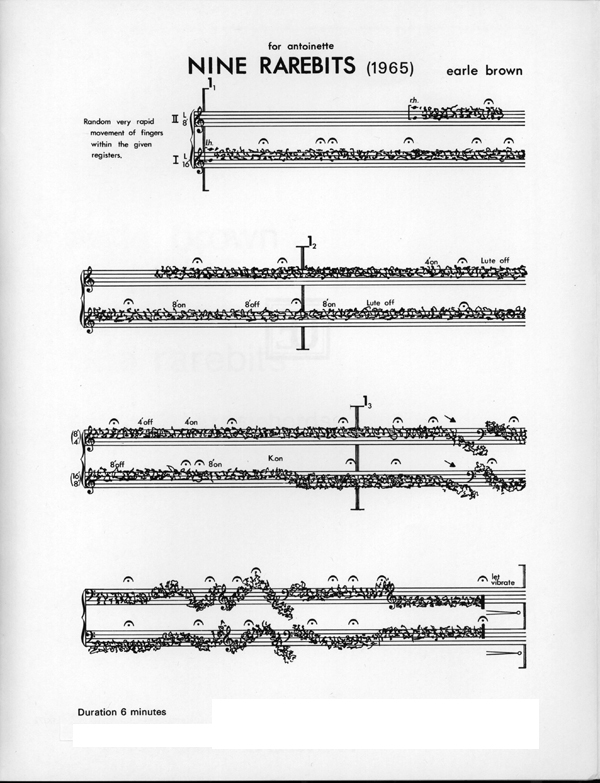 Recordings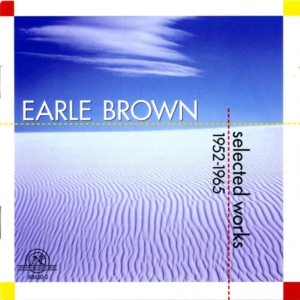 Selected works 1952-1965 (released 2006-08-01)
New World Records
Buy from
New World Records
Amazon

American Masters Series: Earle Brown (released 2000)
CRI (note: this has been reissued as "Selected Works 1952-1965" by New World Records)
Performed by Various
Buy from
Amazon