Duration
15'
Publisher
Instrumentation Notes
violoncello and piano
Program Notes
[This score was previously self-published by Earle Brown. It is available in print from Edition Peters as of 2007.]
SPECIAL EVENTS for cello and piano is certainly a continuation of my earlier compositional approach. I usually do a lot of pre-compositional sketching and planning, but in the case of SPECIAL EVENTS I received a commission from the the German American Institute in Heidelberg at the instigation of Dorthea von Albrecht and Christine Olbrich, who had been performing and recording my MUSIC FOR CELLO AND PIANO (1955) and appreciated it very much. So, that is how the commission came about and they are two marvelous musicians.
I was traveling a great deal at this time and writing in hotels and on airplanes in Europe and in the United States. So, I really just composed this new work and very much spontaneously and "off the top of my head: and from a long time of compositional experience.
More Information
As of September 2012, a slightly corrected version of the score is available from Edition Peters. View the errata sheet for previous versions.
Audio Samples
Special Events
Selected Performances
January 19, 2016 • Good Shepherd Center, Seattle, WA
Inverted Space Ensemble
 
September 3, 2012 • St.Georgen, Germany, Kunstraum Graesslin
Ensemble: Rei Nakamura, pn and Karsten Doenneweg, vc
January 31, 2009 • New York City
Ensemble: The Locrian Chamber PlayersSoloist: Greg Hesselink, Jonathan Faiman
April 11, 2007 • Christ and St. Stephen's Church, New York City
Ensemble: Madeleine Shapiro, Riccardo PIacentini
February 1, 2007 • Oulu, Finland
Soloist: Juho Laitinen, cello, Seppo Kantonen, piano
November 27, 2006 • Kuopio Finland
Soloist: Juho Laitinen, cello, Seppo Kantonen, piano
January 13, 2001 • Deutsch-Amerikanisches Institut Heidelberg
Ensemble: trio ascoltoSoloist: Dorothea von Albrecht, cello; Christine Olbrich, piano
April 24, 1999 • Gesellschaft fur die Kultur der Jahrhundertwende, Heidelberg, Germany
Soloist: Dorothea von Albrecht, cello; Christine Olbrich, piano
February 6, 1999 • Stuttgart, Theaterhaus, ECLAT Festival
Soloist: Dorothea von Albrecht, Christine OlbrichWorld premiere
Sample Page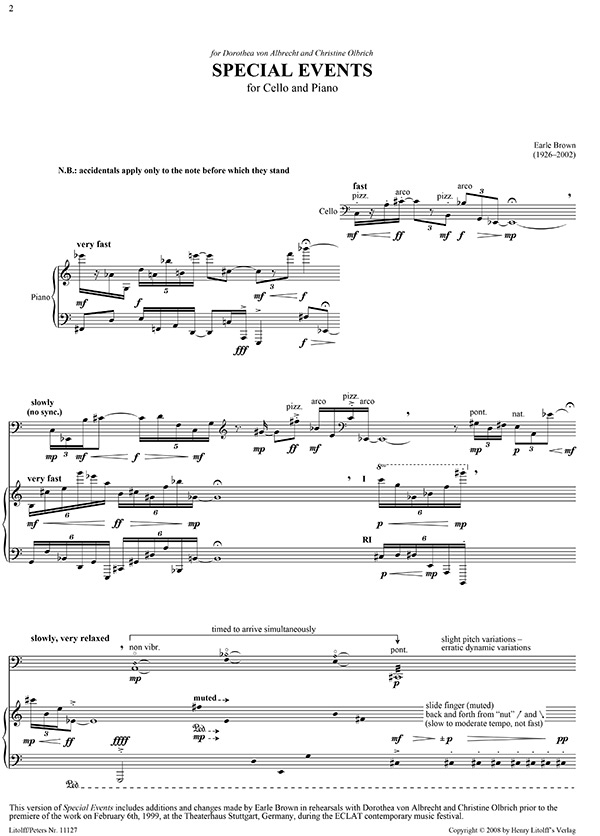 Recordings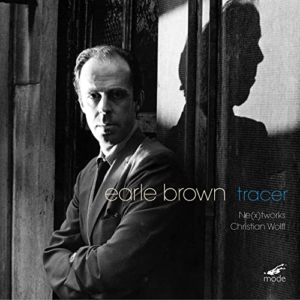 TRACER (CD / DVD) (released 2007)
MODE records
Performed by Ne(x)tworks
Buy from
Mode Records
bandcamp