Duration
20'
Publisher
Instrumentation Notes
ensemble
Program Notes
[This score was previously self-published by Earle Brown. It is available as facsimile print from Edition Peters as of 2007.]
Windsor Jambs (1980) was commissioned by the Fromm Music Foundation at Harvard and first performed by Speculum Musicae on a Composers Showcase concert at the Whitney Museum in January 1981. The work is dedicated to Paul Fromm.
The title, Windsor Jambs comes from a road sign I saw somewhere in Connecticut or Western Massachusetts a few years ago. I liked the sound of it as a title and it has come to express somewhat the polyphonic juxtapositions and interweaving of melodic materials that occur in the work.
The mezzo-soprano voice is used as an instrument within the orchestra rather than as a soloist in the usual way. The voice color is associated with alto flute and bass clarinet and the text is simply "vocalise" or phonetic.
The large aspects of the continuity and form are fixed but there are areas of composed figures, chords and textures that are spontaneously sequenced and formed in the process of performing. These areas occurring at various points in the structure of the work are composed "sound environments" of instrumental materials which can be explored and expressed differently in each performance.
The essential "poetics" of the work for me, were in creating the warm, rich sounds of voice, flute and clarinet in relation to the more "classic" string trio sound and the percussive nature of the piano, vibraphone and marimba. The composition is really "about" these instrumental characteristics and their potentials of being highly individualistic (soloistic) as well as becoming again an equal but essential element within the orchestral sound texture.
More Information
Mezzo Voice solo, Piano/Celeste one player. The conductor needs an arrow pointer (provided with the score).
Mezzo, AltFl., B-cl., Pn. (also Cel.), Perc., Vln., Va., Vc
Selected Performances
September 16, 2012 • Heidenheim, a.d. Brenz, Germany
Ensemble: Ensemble Audite NovaConductor: Manuel Nawri
January 15, 1995 • Leipzig
Conductor: Earle Brown
December 1, 1989 • Oberlin College Conservatory of Music
Ensemble: Oberlin Contemporary Music EnsembleConductor: Earle Brown
May 11, 1987 • Auditorium RAI, Rome
Ensemble: Ensemble Gruppo Musica d'OggiConductor: Earle Brown
March 7, 1982 • Cal Arts Contemporary Music Festival, Los Angeles
Ensemble: Calarts Twentieth Century Players
July 28, 1981 • Aspen Music Festival
Conductor: Earle Brown
July 1, 1981 • Yale Summer school, Norfolk, Conn. USA
Conductor: Arthur Weisberg
May 28, 1981 • Saarbruecken, Germany
Ensemble: Rundfunk-Sinfonieorchester SaarbrueckenConductor: Earle BrownSoloist: Hanna Aurbacher, voice
Sample Page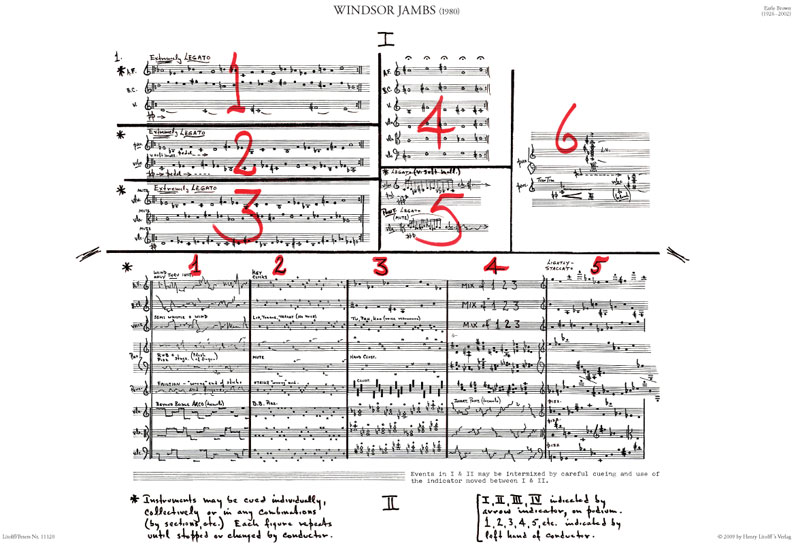 Recordings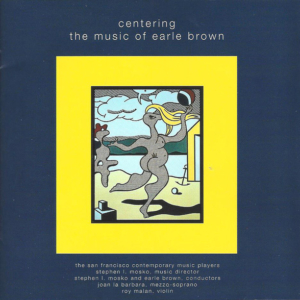 Centering: The Music of Earle Brown (released 1998)
Newport Classic
Performed by San Francisco Contemporary Music Players
Buy from
New Port Classic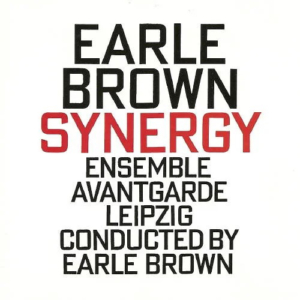 Synergy (released 1995)
Hat Hut Records
Performed by Ensemble Avantgarde Leipzig
Buy from
Discogs